Since 2012, Saint Blanquat & A. provides professional human resources and management consulting services in Cambodia. We are a mixture of high-level professionals, both Cambodian and expatriate, with a broad diversity of educational and occupational backgrounds. We have worked in international contexts and have strong experience in human resources and project management.
Amaury de Saint Blanquat
Managing Director
Amaury de Saint Blanquat has held senior positions in leading European consulting firms, advising major corporations in support of restructuring programs from supply chain optimisation to change management and bottom-line improvement. He has extensive experience in supporting those who must take complex decisions in Southeast Asia. Amaury's LinkedIn page
---
Consulting Team
Preethi Rammohan
Director
Preethi holds a master's degree in finance from Christ University in Bengaluru, India. Upon completion of her studies, she gained more than 7 years of professional experience in the equity research and micro-finance sector in India. Preethi relocated to Cambodia in 2015 to support Saint Blanquat's clients with her expertise and in-depth knowledge of the financial services and micro-finance sector, as well as management and recruitment skills she developed in managing positions. Preethi's LinkedIn page
---
Prachi Pandey
Principal Consultant
Prachi brings extensive experience in various HR management areas, primarily in talent acquisition, talent management, compensation & benefits, employee engagement and learning and development. She holds a master's degree in HR management and has worked with large corporations in India and Cambodia. She joined our team as a consultant to take in charge major consulting projects. Pratchi's LinkedIn page
---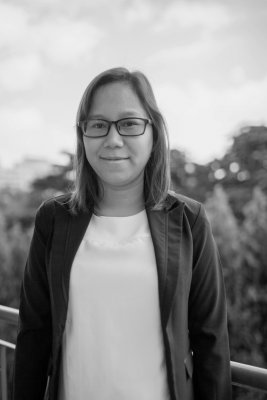 Ken Prohmvibossny (Bossny)
Managing Consultant
Bossny holds a Bachelor in Economic Sciences and Management and a Master in Entrepreneurship and Project Management. Over the past five years, she has gained vast professional experiences in HR, sales, events and marketing and specialised in recruitment. She brings this experience to Saint Blanquat's as recruitment officer to identify the best talent available. Bossy's LinkedIn page
---
Celia Arab
Managing Consultant
Celia holds a Master in Finance and Management from a French business school and has gained experience in controlling and project management while working in several finance departments in diverse companies ranging from a start up to multinationals in France, Spain and in the UK. Celia has recently joined Saint Blanquat & A as managing consultant for the industry of hospitality, F&B, retail and healthcare. Celia's LinkedIn page
---
Pisethneat Pich (Nick)
Consultant - Analyst
Nick holds a Bachelor Degree in Law from the Royal University of Law and Economics. A former member of AIESEC, Nick has extensive experience in organisational development in Cambodia and Vietnam. After completing an internship with Saint Blanquat & A. in 2014 he re-joins our team as an analyst to support major consulting projects.| Nick's LinkedIn page
---
Chao Ang Amrintr
Analyst
Amrintr graduated with a Bachelor's degree in Law from the Royal University of Law and Economics, ranking in the top 5 percent of students for 4 years in a row. He is currently studying English at the Australia Education Center and joined Saint Blanquat as an analyst-surveyor. Amrintr's LinkedIn page
---
Bo Chansochata (Socheata)
Recruitment Officer
Socheata holds a bachelor's degree in Business Economics from the National University of Management and is in her second year of completing a bachelor's degree in English with the Royale University of Phnom Penh. She has joined Saint Blanquat & A. as a recruitment officer. Prior to joining the team, she has supported several university projects as a volunteer. Socheata's LinkedIn page
---
Administration
Sophea Pich
Accountant
After completing her bachelor in accounting, Sophea first gained work experience as a shop manager and returned to accounting in a position with a large construction firm. We are excited to announce that, now, Sophea is in charge of Saint Blanquat's numbers. Sophea's LinkedIn page
---
Kunthea Phoung
Receptionist
Kunthea is the first face you will meet when entering our offices. With a background in marketing, Kunthea changed her career path and will provide you an excellent service and ensure you have all the information required.
---
Weasna Ried
Runner
Weasna is in charge of distributing Saint Blanquat's publication Management Insider across the capital, and supports the administrative team with daily tasks. He currently is studying a Bachelor's in Banking and Finance.
---
Mlis Van
House Lady
Mlis has just joined the team as the house lady. Her numerous qualities, including her smile and attention to detail, enable a perfectly professional working environment.
---
Associate Experts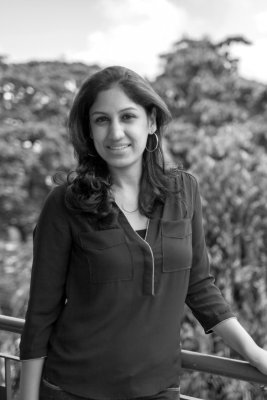 Naina Peris
HR Senior Expert
With a strong background in HR, talent acquisition and leadership development in Cambodia and in her home country of India, Naina joined Saint Blanquat as human resources senior expert. She is in charge of internal HR and assists on consultancy projects. She is also a key contributor to Management Academy's curriculum. Previously Naina has been working as regional HR officer for a leading Legal & Tax Consulting firm in Phnom Penh. Naina's LinkedIn page
---
Ollivier Grandjean
Principal Consultant - Food & Safety
Olivier is a food and safety expert with 34 years of professional experience in both Europe and Asia. As a manager, he has led operations and ISO and HACCP accreditation at multi-outlet restaurant chains, a food-equipment manufacturer, a large-sized food service and facility management organisation, as well as several catering companies. In 2012 he founded SA-AMORCES, a food and safety consultancy supporting clients of various industries to obtain HACCP and ISO 22000 certifications. Ollivers' LinkedIn page
---
Management Insider Magazine
Emmanuel Scheffer
Executive Director and Business Development
Originally a French journalist and editor, Emmanuel is the co-founder and director of several French publications in Cambodia, such as L'Hebdo. With his background in business development and event management, Emmanuel joins Saint Blanquat & A. as the Executive Director of the business-magazine Management Insider. He's in charge to take the lead on the development and growth of the media. Emmanuel's LinkedIn page